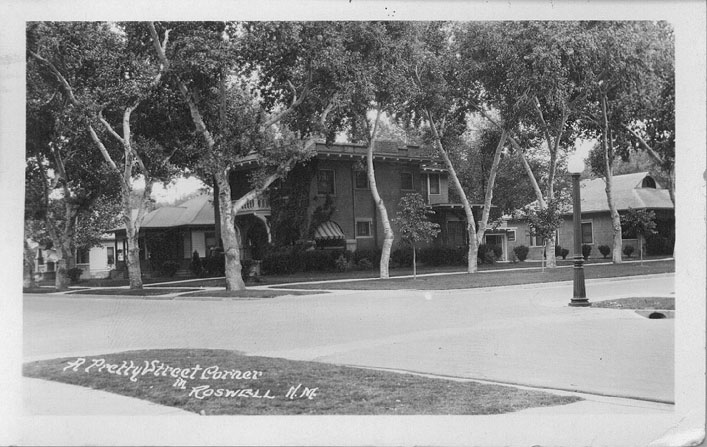 "A Pretty Street Corner in Roswell, N.M."
Postcard to Miss Johnie Downer From Adron Turner 1931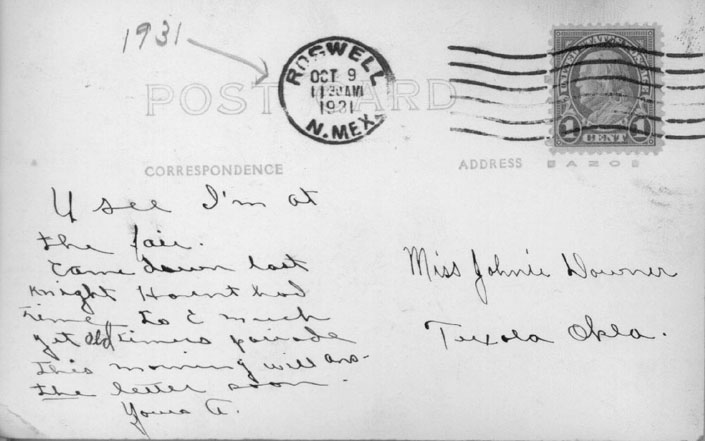 Card from Adron Medlan Turner to Johnie Downer 1931
U see I'm at the fair. Came down last knight haven't had time to C much. Get old timers parade this morning. Will ans - the letter soon.
Yours A.